If you are Dr. Shaheen Iqbal and want to edit your profile with www.physician-surgeon.net then please Click Here and use your listed email as user name and password emailed to you. If you have forgotten your password then Click Here to get your password. In case your email is not listed with us yet then please Click Here to update your email ID and you will be required to SMS/Text (SMS only no calls, Please) Doctor's ID alloted to you by www.physician-surgeon.net on (Phone Number will soon be provided) using your phone number listed with us for validation. This validation may take 3-4 days.
Dr. Shaheen Iqbal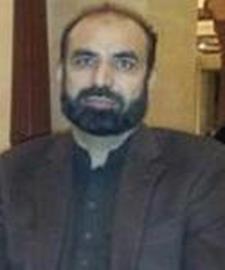 Doctor's ID : PS-339
Specialty : Orthopedic Surgeons
MBBS, FCPS
Phone 03335108537
Address : AL-IHSAN HOSPITAL
Mareer Chowk, Murree Road, Rawalpindi
(92 51- 5519759, 5515409)
Email : Sorry not available

On 2020-01-01 Irshad Ahmed wrote :
Dr sb I am feeling pain in my right shoulder and feel difficulty in moving it. I like to get your opinion on it. Please let me know how this can be treated.
---
On 2019-06-16 Jamil afridi wrote :
How to addmission in your hospital and how much it cost for arthoplasticity of my mothers knees?
---
On 2018-06-19 Khizar Shahzad wrote :
Please give me a appointment of doctor shaheen
---
On 2015-06-22 Zahoor Ahmad wrote :
My father-in-Law (at the age of 80 years)was hit by a motorbike and his leg was broken from to places and left arm too. Dr Shaheen carried out his sugary and now he can walk and work with left hand.
---
On 2014-11-15 Mubashir Ahmed Khawaja wrote :
Dr. Shaheen is not only a competent orthopedic surgeon but also a good man. He charged very nominal fee for surgery of on of my poor relative at Al Ihsan hospital, Mareer Hasan Rawalpindi.
---
---