If you are Dr. Kamran Iqbal and want to edit your profile with www.physician-surgeon.net then please Click Here and use your listed email as user name and password emailed to you. If you have forgotten your password then Click Here to get your password. In case your email is not listed with us yet then please Click Here to update your email ID and you will be required to SMS/Text (SMS only no calls, Please) Doctor's ID alloted to you by www.physician-surgeon.net on (Phone Number will soon be provided) using your phone number listed with us for validation. This validation may take 3-4 days.
Dr. Kamran Iqbal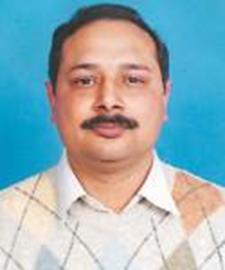 Doctor's ID : PS-708
Specialty : Skin Specialists
Phone
Address : 33-Civil Lines, Hospital Road , Gujranwala.
Email : kamrandr75@hotmail.com

On 2019-01-25 mishal butt wrote :
i ve never visit ur clinic but my frnds refer me dat u r best dr kinddly tell me ur fees
---
On 2018-12-29 Muhammad Kashif wrote :
Dr.SB YOUR PERCEPTIONS MOST BETTER THAN OTHERS, I WANT TO CHECKUP ANOTHER PATIENT ABOUT SKIN FOOT... KINDLY SENT ME YOUR CONTACT NUMBER SINCERELY, MUHAMMAD KASHIF.
---
On 2017-12-28 sadia wrote :
Aslamo.alaikum Dr.sahab plz kindly tell me i have have hair fall problem to much .when i comb my hair or take a bath my hair too much break on roots .
---
On 2017-11-26 noor wrote :
maray face pa bhut sa pimple hai plz mujhay kohi tube bahtay
---
On 2017-08-29 kiran rasheed wrote :
sir plz give me some advice i face the problm of unwanted hard and dark hair on my face and they are spreading continously and you tell me about this
---
On 2017-05-05 farah rajpoot wrote :
Sir ap ki timing kia he.....mere face per pimples bante hain.....aik baar treatment kerwane se thik ho gae the per ab phir aik aik ker k nikalte hi rehte hain.....r apni fee b bta dain kitni he
---
On 2017-04-24 ahmad hasan wrote :
salaam doc sahab mere bazo pr cutt k marks ha un ki tretment krwani ha m saudia arab m hota hu ap mjh se rabta kre thanku m pakistan a rha hu plzz sir
---
On 2017-04-21 sana wrote :
Respectfully Sir, my friend has skin problem kindly send me your number and clinic timing.
---
On 2017-03-30 zeeshan nazir wrote :
assalam o alaikum Dr sahib mje acne ki problm thi kafi arsa se jis ki waja se meri skin me acne scar ban gay hen our kafi gehray dabay hen.mje bht pareshani ka samna h.lazer treatment se in ka hal ho sakta hai .pls infrm me.
---
On 2016-09-18 bilal zaman wrote :
aslama o alaikum how are you mr dr. kamran iqbal ? i want to some advice for my son he has some skin problem please give me your no i will tell to my son for appointment. thanks
---
On 2016-04-24 Shahzad mansha wrote :
Im living UK and I have vitiligo since 2 years I got few medicine butt they are not effective to sugar pessionts can have Any advice
---
On 2016-03-21 salman sarwar wrote :
Sir I have a problem with my face because of Watts what is it timming
---
On 2016-01-17 Muhammad Nouman wrote :
Respected Dr. Kamran Iqbal, Sir main Saudi Arabia sy bat kr rha ho sir mjhy hair problem hai mjhy app ka number chahye main ny app sy bat krni hai
---
---