---

Dr. Shaheen Iqbal **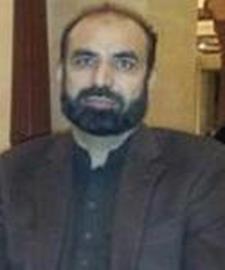 Specialty : Orthopedic Surgeons
MBBS, FCPS
Phone : 03335108537
Address : AL-IHSAN HOSPITAL, Mareer Chowk, Murree Road, Rawalpindi (92 51- 5519759, 5515409)
Bahria Town Rawalpindi Hospital
Safari Villa's, High Court Road,
Chaklala Scheme III, Rawalpindi (92 51 5595114)
Email : Not Shown

Dr. Sheikh Bakhtiar Ahmed ** Specialty : Orthopedic Surgeons
Phone : 0321-5177399, +92 51 5565813
Address : Abrar Surgery & Abrar Diagnostic Centre, Peshawar Road Rawalpindi
Email : Not Shown

Dr. Adeel Specialty : Orthopedic Surgeons
mbbs, fcps
Phone : 03225158158
Address : Asghar Mall Road
Email : Not Shown

Dr. M Asad Qureshi Specialty : Orthopedic Surgeons
Phone : 0300-9563865, 051-56130360
Address : CMH Hospital Rawalpindi
Email : Not Shown

Dr. (Maj Gen) Sohail Hafeez Specialty : Orthopedic Surgeons
Phone : 0300-8507395
Address : C.M.H Rawalpindi
Email : Not Shown

Dr. Khurram Habib Specialty : Orthopedic Surgeons
Phone : (+92 51) 4456471-78 / 111-999-
Address : Bilal Hospital 38-A, Satellite Town Sadiqabad Road Rawalpindi
Timing Mon To Sat ( 3.30pm To 5.30pm )
Email : Not Shown

Dr. (Lt Col) M. Suhail Amin Specialty : Orthopedic Surgeons
Phone : 0321-7324092
Address : Associate Professor, Armed Medical College, CMH, Rawalpindi
Email : Not Shown

Dr Ghiasuddin Jan Specialty : Orthopedic Surgeons
MBBS, MS, FCPS
Phone : 4456471-78
Address : Bilal Hospital, 38-A, Satellite Town, Sadiqabad Road, Rawalpindi
Email : Not Shown

Dr Islamuddin Specialty : Orthopedic Surgeons
MBBS, FCPS
Phone : 4415671
Address : Al-Qaim Hospital, Rawalpindi
Email : Not Shown

Comments
Please click on the link comments & detail... on a Doctor of your choice to submit your comments. Some of the latest comments are:

---
On 2017-05-04 Riaz Ghafoor wrote for Dr. M Asad Qureshi :
Doctor sahab, My son age 13 years has Scoliosis deformity in the lumber spine and spine is bending towards right. need your consultancy/ appointment. Will you please help me out. Thanking You. Riaz Ghafoor. 312/337-5104097
---
On 2017-03-22 Dr. Tahir, Islamabad wrote for Dr. (Maj Gen) Sohail Hafeez :
Dear Dr. Sohail sb,AoA, My mother has problem in knee. Appointment may kindly be provided. Regards, Dr. Tahir 03335607041
---
On 2017-02-05 Aurangzeb wrote for Dr. Brig Daud Raza :
AOA Sir, Sir I want appt for checkup my knee pain, plz. Aurangzeb
---
On 2016-12-19 Muzaffar Hussain wrote for Dr. (Maj Gen) Sohail Hafeez :
DriveN soil hafeez
---
On 2016-07-21 faisal mubeen wrote for Dr. (Maj Gen) Sohail Hafeez :
slam sir meri kamar ki l-4 and l-5 demegg hen mujy bhut pain rehta ha momments k time or weight b nhen utha sakta evin ki 5 kg b plese mujy masheara den men madena saudia men hon thanks
---
On 2016-07-04 tanveet wrote for Dr Islamuddin :
Sir i have problem my knee stiff from 19 month.ist ex fix 4 month hip to shin than nail in femur. Now knee stiff
---
On 2016-03-12 Asif khan wrote for Dr. M Zubair Javed :
Bohat achay or qabil doctor hain
---
On 2016-02-11 Samim Ahmed Khan wrote for Dr. Khurram Habib :
Respected doctor sb please provide your personal phone number so that I may call you for an appointment for my grand pa.
---
On 2016-02-11 Mehwish Maqsood wrote for Dr Ghiasuddin Jan :
I like to call you for get time to consult you. Please give either your email id or mobile phone number here.
---
On 2015-06-22 Zahoor Ahmad wrote for Dr. Shaheen Iqbal :
My father-in-Law (at the age of 80 years)was hit by a motorbike and his leg was broken from to places and left arm too. Dr Shaheen carried out his sugary and now he can walk and work with left hand.