---

Dr. Javaid Malik **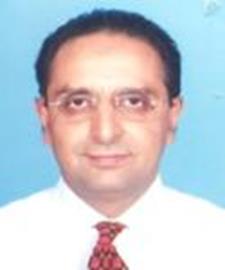 Specialty : Rheumatologist
FRCP
Phone :
Address : Consultant Rheumatologist And Medical Specialist, 
Rahmat Noor Clinic And Arthritis Research Centre, 
Westrige 1, Peshawar Road, 
Rawalpindi 
Email : Not Shown

Comments
Please click on the link comments & detail... on a Doctor of your choice to submit your comments. Some of the latest comments are:

---
On 2018-11-24 Ibrar Ali wrote for Dr. Javaid Malik :
Dr Malik sb I have problem in my left leg. I am facing difficulty in walking briskly. Please let me know the problem
---
On 2018-05-31 akash abdullah wrote for Dr. Javaid Malik :
helo doctor jawad..i am akash abdullah of your patient form 3 year...i am suffering in ankylosing spondliosis form 7 or 8 year and i am check form your before 3 month ,now i am again very hurinting and my papers are now start and at this time i cant come to you..and i cant prepare my paper due this severe pain..can you sujjest me sir some midicine in this suituation so that for some short time i can get ride of this pain or till my paper duration so that i can prepare my paper wiil...and when my paper end i will must come to you for agian my checkup..
---
On 2017-10-10 Abdul Jabar wrote for Dr. Javaid Malik :
I want to check a patient of joined pain and bodyache today what is the timing and fee ?
---
On 2017-10-01 Najam ud din wrote for Dr. Javaid Malik :
Sir I came to know through Dr.asim rehman I belong from pesh...I need ur appointment no. For my mother.... Regard... 03335857179
---
On 2017-03-12 AKBAR ZAMAN wrote for Dr. Javaid Malik :
Previously treated 02 times. Now once again lower left spine pain from last 1-2 weeks.Appointment requested for Monday 13-03-2017. Mob 0334- 0110527
---
On 2016-12-05 Muhammad Razzaq wrote for Dr. Javaid Malik :
I came to know through Dr Javed Medical center Bhaun Chakwal that Dr Jawed Mehmood malik is the best Rheumatologist in Rawalpindi Division
---
On 2016-10-14 Osama rashid wrote for Dr. Javaid Malik :
Dear sir can u give me ur contct num or ur PA contct num for appointmnt.N which days u r sit in rawalpindi n plz also mention time derail